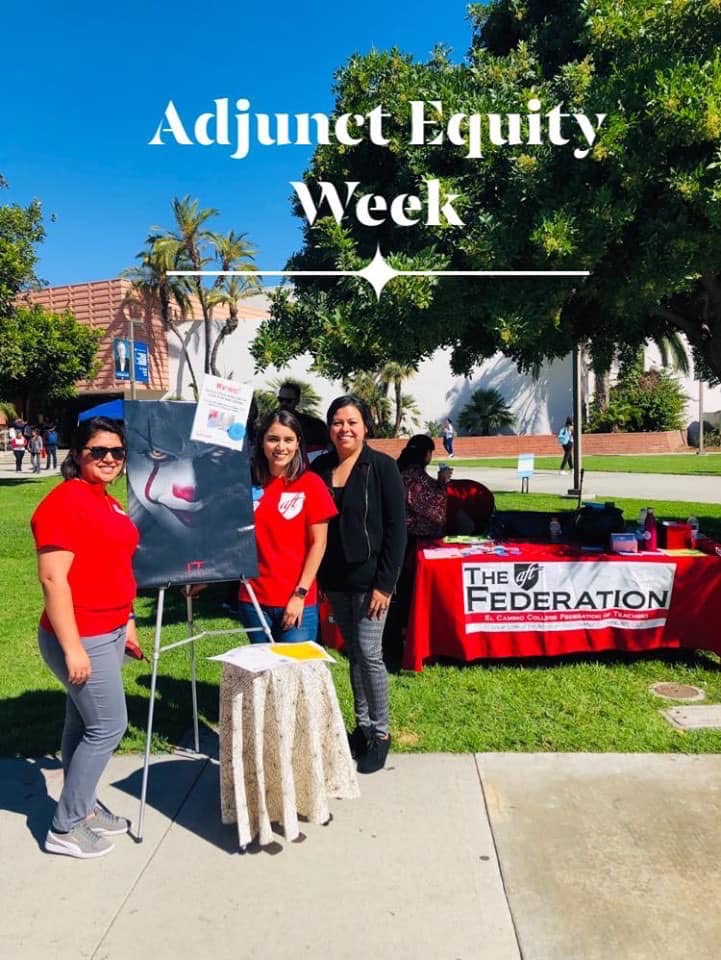 The Federation annually holds an Adjunct Equity Week to recognize and address the disparities that exist between adjunct and tenure-track employment. This week is a time for faculty, students, and staff to participate in engaging and informative activities to make progress toward closing the equity gap that persists as a result of the two-tiered employment system that exists across colleges.
Adjunct Equity Week 2020
View the flyer below for instructions and links on how to join and participate!
Adjunct Equity Week 2020 Flyer
Events and Activities:
Monday, October 26, 2020: Share Your Story!
Tuesday, October 27, 2020: Working From Home Ergonomics: Setting up a Remote Office
Watch the workshop recording here!
Wednesday, October 28, 2020: General Membership Meeting
Thursday, October 29, 2020: Landing a Full-Time Faculty Position
Friday, October 30, 2020: Spooky Trivia Night
Additional Resources